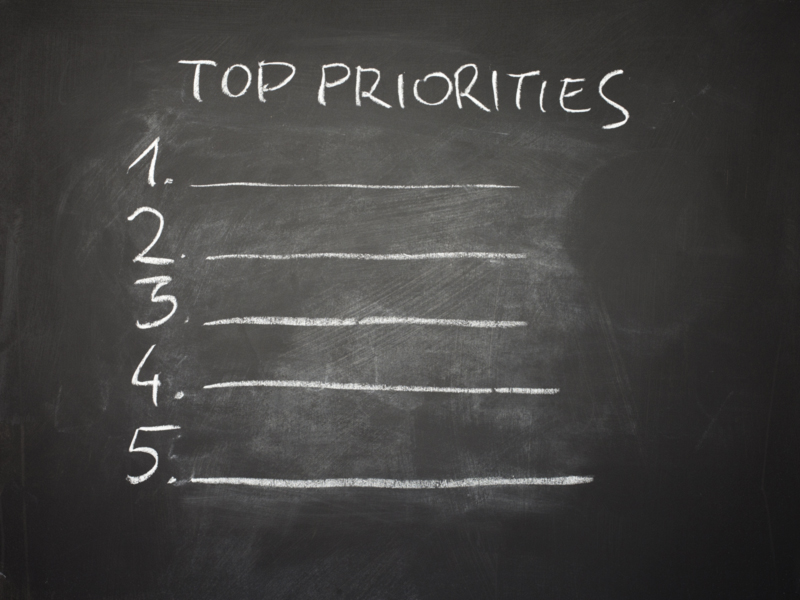 The Gospel of St. Luke tells of a visit that Jesus made in Bethany, to the home of Martha and Mary, the sisters of Lazarus. St. Luke writes that Martha became upset that her sister sat "at the feet of the Lord, and listened to his teaching," leaving her to do all the work of pro- viding hospitality to their honored guest. But Jesus answered her complaint by saying, "Martha, Martha! You are worried and troubled over so many things, but just one is needed." (Luke 10:38-42).
Each time that I read that passage, I find myself reflected in it. I find that, like Martha, I spend much of my time being worried and troubled over so many things. As I struggle to resolve these many concerns, I oftentimes find myself wishing that there were more hours in the day.
In his answer to Martha, however, Jesus reminds me that the problem is not so much that the day is short, as it is that my own priorities need to be re-ordered. The pressures that I feel, and the endless concerns that keep me constantly on the run, are an indication that I am trying to accomplish too much, or that I am expending my energies on goals that are wrong and misguided.
The Book of Ecclesiastes tells us emphatically that "to everything there is a season, and a time for every purpose under heaven." (3:1). In doing so, it is suggesting to us that there is always enough time to do what He requires of us each day. When we seek after God's priorities rather than after what we imagine to be important, the days He gives us are always long enough.
We need to keep these truths before us as we live each day. We need to ponder what is truly important and separate it from what is superficial and trivial. To do so we need to stop striving for the temporary at the expense of the lasting, and for the worthless rather than for that which is truly valuable. When we discover that we don't need to do more than what God requires, we do not burden our lives, we liberate them.
— Rev. Andrew Demotses
Fr. Andrew Demotses is the Pastor Emeritus of St. Vasilios Greek Orthodox Church. Fr. Andrew's sermons and meditations have been regularly featured by the Greek Orthodox Archdiocese of America for decades.