Facebook Safety and Privacy
In this section, you'll find out what you need to know about Facebook's privacy and safety settings so that you can apply the settings appropriate for you and your family.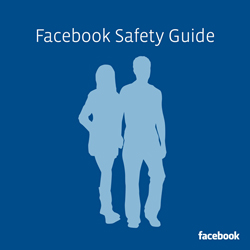 This downloadable safety guide, published by Facebook, helps parents understand the basics of Facebook, how to control information, prevent bullying, report abuse, and offer safety tips for parents and young people.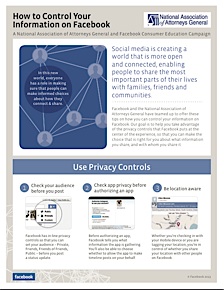 Find out how you can control your information on Facebook. Take advantage of the privacy controls that Facebook puts at the center of the experience, so that you can make the choice that is right for you about what information you share, and with whom you share it.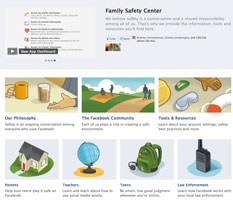 Facebook's Family Safety Center
http://facebook.com/safety
Facebook's Family Safety Center is a great place for parents to start. This dedicated section provides great tools and tips for parents, teachers, and teens.

Ask the CPO (Chief Privacy Officer)
http://www.facebook.com/fbprivacy/app_622864594393919
Have a question or concern about privacy on Facebook? Here's a direct line to ask Chief Privacy Officer, Erin Egan.

---
Facebook Tips for Parents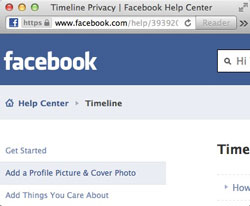 Learn how to block individuals on Facebook, what happens when you block someone, and find out if the blocked person is notified. You'll also learn how to view photos you are tagged in and whether or not you can remove tags in bulk or need to do it one-by-one.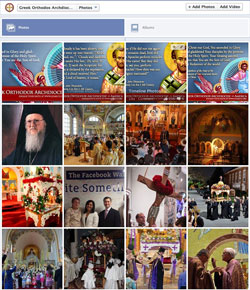 Before you or your children start sharing photos through Facebook, be sure you understand how to restrict who can see the photos you post and share, how to see photos you're tagged in, and setting privacy for your albums.