For the first time, a third of American adults own tablet computers
The Pew Internet and American Life Project is reporting that for the first time, a third (34%) of American adults ages 18 and older own a tablet computer like an iPad, Samsung Galaxy Tab, Google Nexus, or Kindle Fire—almost twice as many as the 18% who owned a tablet a year ago.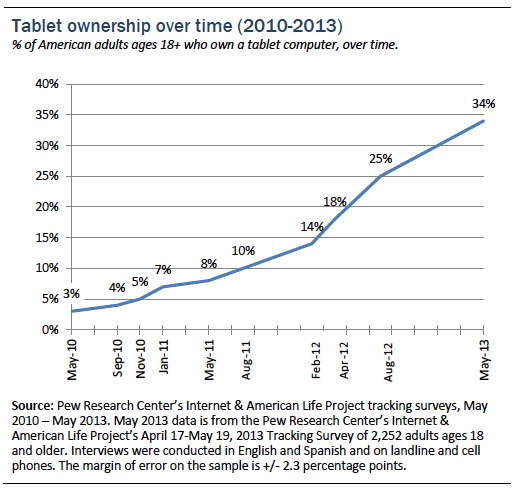 According to the study, those earning at least $75,000/year, adults age 35-44 and college graduates were more likely to own a tablet computer. According to Research Analyst Kathryn Zickuhr, "With smartphones, for instance, we've seen a very strong correlation with age where most younger adults own smartphones, regardless of income level. But when it comes to tablets, adults in their thirties and forties are now significantly more likely than any other age group to own this device."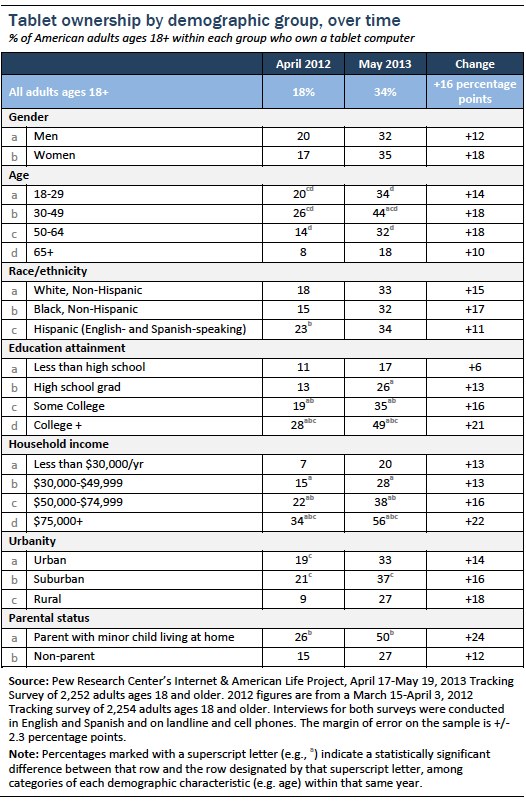 The complete study along with the full findings and survey questions can be found here.