Safe Web Browsing and Searching
In Brief
By default, search engines do not fully filter explicit and even pornographic content. All major search engines like Google, Bing, and Yahoo have safe search settings but you need to enable them on each computer. You also have the choice of using search engines specifically geared towards kids.
SAFE WEB BROWSING
KEY TERMS
Search Engines: A web search engine is designed to search for information on the World Wide Web[1]. Popular search engines include Google, Bing and Yahoo.

Web browser: A software application for retrieving, presenting and traversing information resources on the World Wide Web[2] Popular web browsers include Internet Explorer, Firefox and Apple Safari.
Search Engines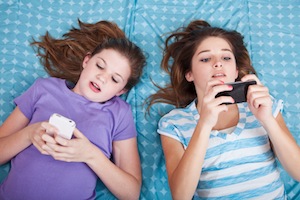 As helpful as search engines are, we've all encountered times when the results haven't been quite what we had anticipated. Consequently, children and adults can often be exposed to unwanted, explicit content that they didn't ask for.
Is there a way to help prevent this from happening? The answer is "yes". All of the major search engines like Google, Bing, and Yahoo have an additional "safe search" feature to help filter out risqué or inappropriate content from coming up in your search results screen. Unfortunately this safety setting isn't on by default. You need to enable this safety feature for it to work.
It is important to emphasize that you must enable this feature for each user account on your computer and each every web browser in each account. For example, if you enable Google's SafeSearch in Internet Explorer, you must also enable it from FireFox or any other web browser on your computer.
The good news is that it's relatively simple to activate and make sure it's working. You just adjust your settings from "moderate" to "strict" and then clicking on the "lock safe search". Best of all, enabling this feature doesn't make the search engine that you've grown to trust and love any less effective. We've put together a list of the three major search engines, Google, Bing, and Yahoo and where you can go to see step by step help to enable the "safe search feature".
Kid-Friendly Search Engines
If you are looking for a dedicated kid-friendly search engine to protect your family, you will be largely disappointed. The best solution for parents is to use a kid-friendly web browser with an integrated search engine like Kidzui or NoodleNet (see the Web Browser section in this guide for more information).
Some kid-friendly search engines make a valiant effort to protect kids but sometimes aren't as useful or relevant as a traditional search engine or simply don't work at all. And parents beware: some search engines that are presented to be kid-friendly don't provide even moderate levels of protection! So, just because a site presents itself as "kid friendly" doesn't mean that it really is.
KidRex was the kid-friendly search engine that we felt had the best balance of usability and protection for elementary and middle school kids.
Google:
Under SafeSearch filters, click on Strict
Click Save Preferences at the bottom of the page
Click on the Lock SafeSearch link and follow the instructions to prevent any changes that can be made. Locking SafeSearch will also give you a quick, visual identifier that you can see to monitor if the SafeSearch feature is still enabled.
Bing:
Go to: http://www.bing.com
Click on the Preferences icon at the top right of the page
In the Safe Search section click on Strict
Click Save
Yahoo:
Log into your Yahoo Account at www.yahoo.com. If you don't have a Yahoo account, create one at: https://edit.yahoo.com/registration You must have a Yahoo account and be logged in for SafeSearch to work.
Click on More and then Preferences or go to: http://search.yahoo.com/preferences/preferences
Click on Edit next to SafeSearch
Under SafeSearch Filter, click on Filter out adult Web, video, and image search results
Click on the SafeSearch lock checkbox
Click Save
You will know SafeSearch is working when you see the green shield with a check mark in your search results page.

Web Browsers
There are a number of kid-friendly web browsers with features such as parental controls, age-appropriate games
To learn more about these browsers, their features and costs, please visit the excellent summary atcozi.com
---
[1] http://en.wikipedia.org/wiki/Web_search_engine
[2] http://en.wikipedia.org/wiki/Web_browser