5 Myths and Truths About Kids' Internet Safety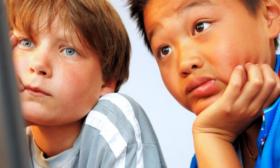 Help keep your kids' online experiences positive and productive by learning the truth (and ignoring the rumors) about what really makes them safe.
Do you believe that pedophiles and cyberbullies are around every cyber-corner? While there is certainly bad stuff out there, there's lots of good stuff out there too. Our partners at Common Sense Media have posted an interesting blog post that talks about the "techno-panic mindset" that can cause some parents to worry unnecessarily. Overcoming fear can only happen by understanding the facts and, we can't keep our kids safe if we don't know the facts. This blog post dicusses the five most popular myths about Internet safety -- and the truths that can set your worries free.