Apple Addresses Unauthorized Purchases by Minors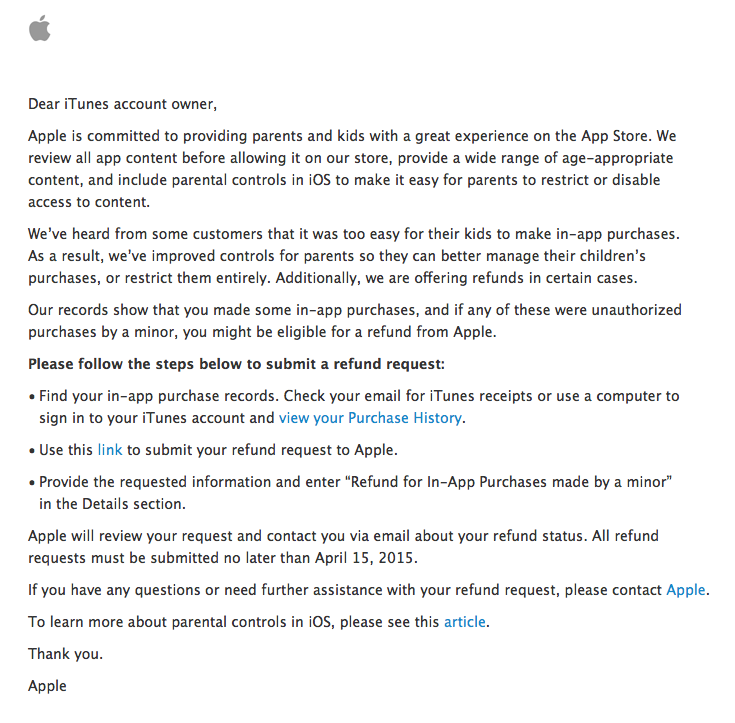 Kids who made in-app purchases without their parents consent might be eligible for a refund from Apple.
Apple has sent an email to iTunes account holders notifying them that Apple has improved controls for parents to improve what their kids purchase and is also outlining a process for families to possibly receive a refund if a minor made an unauthorized in-app purchase.
The full email sent from Apple is at the beginning of this article.