Doctors Raise Red Flag: Young Children Should Avoid Using Tablets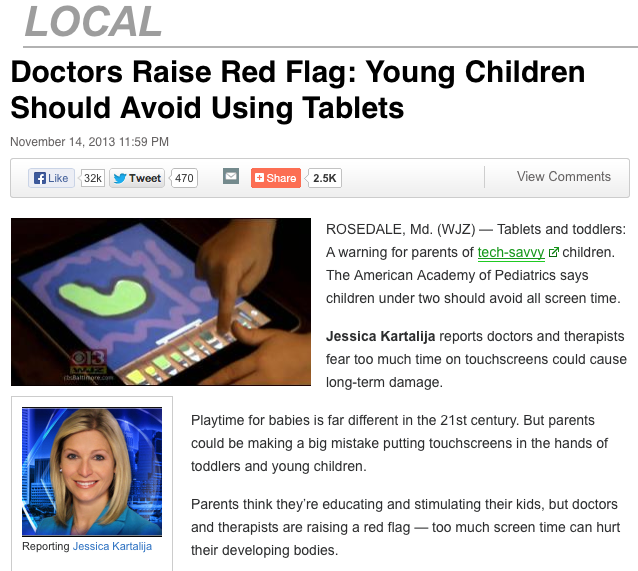 Tablets and toddlers: A warning for parents of tech-savvy children. The American Academy of Pediatrics says children under two should avoid all screen time.
CBS News in Baltimore reports doctors and therapists fear too much time on touchscreens could cause long-term damage.
Parents think they're educating and stimulating their kids, but doctors and therapists are raising a red flag — too much screen time can hurt their developing bodies. "If they are always on the iPad and not actually doing those paper pencil activities that they should still be doing, those muscles are going to remain weaker," said occupational therapist Lindsay Marzoli, Learning and Therapy Corner.