Facebook's Suicide Prevention Tools Connect Friends, Test Privacy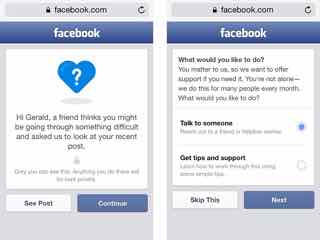 NPR is reporting that people who struggle with suicidal thoughts will often reach out to friends and family first. But when our social circle lives online these days, the biggest social media networks grapple with how to intervene and with getting users the right kind of help.
Facebook is the latest social media network to roll out support resources for suicide prevention. The company is now trying to combat suicide by doing what it does best — connecting friends.