Google cracks down on 'revenge porn' under new nudity policy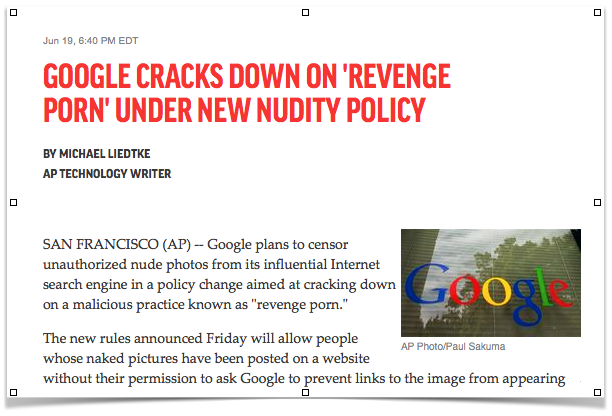 The Associated Press is reporting that Google plans to censor unauthorized nude photos from its influential Internet search engine in a policy change aimed at cracking down on a malicious practice known as "revenge porn."
The new rules announced Friday will allow people whose naked pictures have been posted on a website without their permission to ask Google to prevent links to the image from appearing in its search results. A form for submitting the censorship requests to Google should be available within the next few weeks.