Instagram Announces Plans to Expand Advertising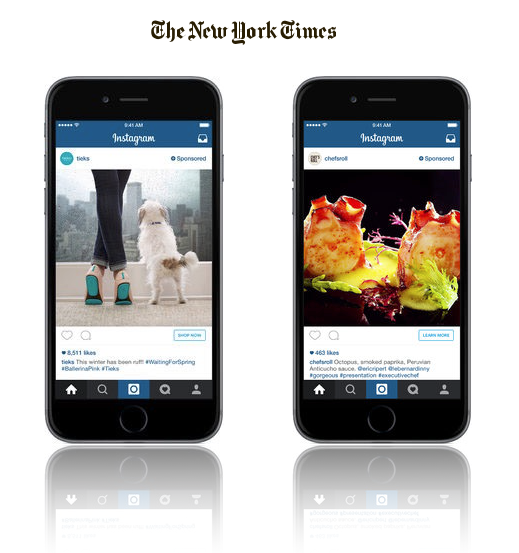 The New York Times is reporting that Instagram is cranking up its money machine, and that means a lot more ads in your photo feed.
Facebook, which bought Instagram in 2012, has kept the mobile photo-sharing service mostly free of advertising, allowing only a handful of big brands to put a few carefully drafted commercial messages on the service.
But on Tuesday, the company announced plans to open the Instagram feed to all advertisers, from the local tattoo parlor to global food makers, later this year. Marketers will be able to target ads to the service's 300 million users by interest, age, gender and other factors, just as they can on Facebook.
Instagram will also begin testing a type of ad that allows viewers to click on a link to buy a product or install an app that is advertised.