Instagram users will start seeing advertisements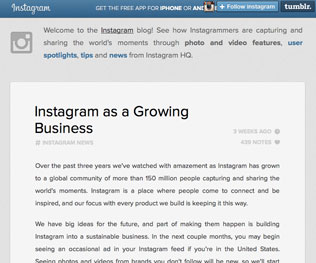 Instagram has announced on its blog that it will soon be introducing advertising, raising concerns about how advertisements will be targeted to teens and how teen privacy will be maintained.
Users will be able to flag ads that they deem irrelevant, risqué, or offensive. In the blog post, Instagram said, "We'll also make sure you have control. If you see an ad you don't like, you'll be able to hide it and provide feedback about what didn't feel right. We're relying on your input to help us continually improve the Instagram experience."
Instagram recently posted how ads will look on the site: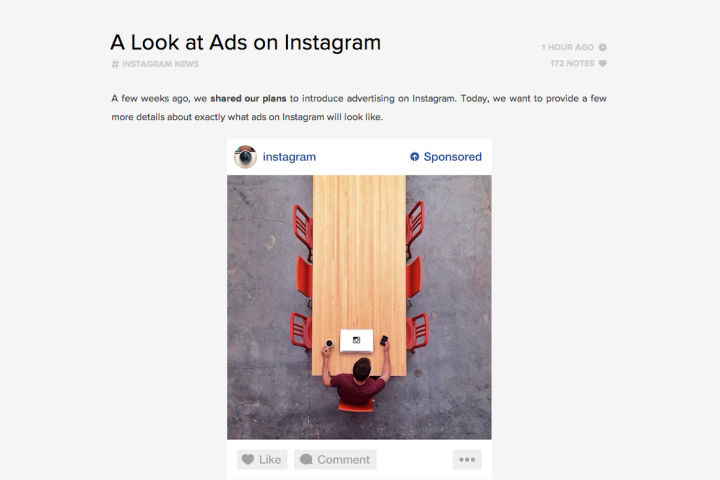 Instagram's soon to be introduced ads will look like this on users' mobile devices
They will look very similar to how Facebook introduced ads for mobile users.
While instagram makes photo sharing easy, the social network's terms of service restrict the site to users who are over the age of 13 in compliance with the government's COPPA standards.
The fledgling photo sharing site boasts over 150 million users and since April 2012 has been a subsidiary of Facebook.
Related Assets: