Introducing Moments: A Private Way to Share Photos With Friends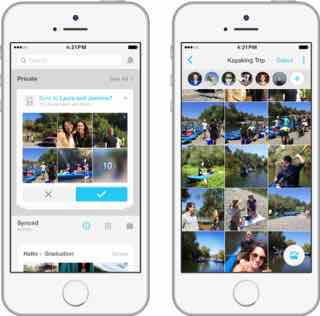 Facebook has introduced a new standalone app called Moments to help share photos friends took during big or small social life events -- a small trip, a night out, a wedding.
Now users no longer need to post photos on Facebook in order to share them with others.
By synchronizing these photos with the Moments app, people can privately share them with their friends in the photos and get the photos they didn't take. The app scans the photos from a user's phone and groups them based on when and where they were taken and with the use of facial recognition, it identifies which of their friends are in them. Also, their friends can choose to sync their photos as well and this will allow a group of people to have access to all the photos.
It is unclear what the privacy implications are of this new app.