Snapchat targets future users with new service for kids under 13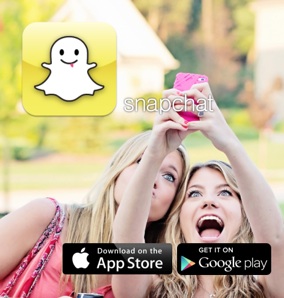 Many of the big social networks have decided not to court kids, because it's laborious to make their services legally compliant for that demographic. But Snapchat is rolling out a youngster-targeted platform, SnapKidz.
Gigaom.com has an interesting article about the push for social media companies targeting services to kids under 13. According to the article, every social media company wants to get a hold of the millions of tech-savvy kids that have yet to hit 13, but building a service for them that passes legal muster is extremely challenging because of the Children's Online Privacy Protection Act (COPPA). Under COPPA, kids under 13 can't have Facebook or Twitter logins, they can't have chat elements, and they can't post their photos online or use their real names.
The photo messaging service, Snapchat, is launching a new service just for kids. Before announcing a major $65 million round of Series B funding that valued the company at $800 million, the hot startup unveiled its next project: SnapKidz. As its name suggests, SnapKidz is a message-free sandbox that is accessible through the traditional SnapChat app, geared towards kids under 13.