Online Privacy
In Brief
The Internet offers access to information, entertainment, and connectivity. Kids explore the online world without fully developed relational skills. Kids don't understand the implications of sharing or making available personal information or images. It's imperative that parents assist their children in learning the distinct skills necessary to ensure their learning and their safety. Understanding online privacy and kids is key.
Overview: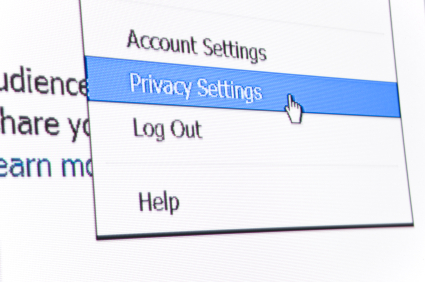 Online privacy is both an area of great concern to parents and one which many parents do not understood well. If you are a parent who feels overwhelmed by the challenges of online privacy, you are not alone. There are many ways in which privacy information can be collected online and many times we are not even aware that it is happening!
There are three fundamental points for parents to recognize regarding online safety:
If you are online, there is a good chance that information is being collected about you. It is not possible to be online and totally protect your privacy.
It is unfair to expect that children will be able to navigate this world on their own – parents must be involved.
We hope that you will decide that even with the challenges of online privacy, the web is still worth it. The internet is a tool deserving of great respect in its use, like other beneficial – but potentially dangerous – tools. It is important, however, that kids learn the use of the Internet, for their success in school and in a world forever changed by web access.
Parents' Challenge and Role:
One of the top jobs of being a parent is to teach your child to navigate their world safely. Every parent teaches their kids to not touch hot stovetops or look both ways before crossing the street. We teach them not to talk to strangers or give out information about themselves.
In the virtual world, however, parents do much less teaching. This is because many parents are still figuring out this world themselves. Parents, like all adults, have varying levels of understanding when it comes to computers, software, Internet and web safety. Many adults use computers as we use cars – we 'drive' them, but we are not mechanics. In fact, many parents are intimidated by the constantly changing technologies, regulations and marketing approaches. And then there are parents' nightmares that include cyber bullying, childhood targeting by those who would groom and lay a groundwork for abuse by developing false relationships with kids. The scope of the task might seem overwhelming, especially to the non-techy parent.
Despite all these challenges, parents must do their best to make sure their kids are safe online, just as they make every effort to make sure their children are safe in the neighborhood. You may need to do is take deep breaths and repeat: "I can do this, AND I don't have to do this alone." There are many resources and we want to help you make use of them.
What you need to know
What's a Cookie? A cookie is information that a site saves to your computer using your web browser. A cookie allows sites to record your browsing activities – like what pages and content you've looked at, when you visited, what you searched for, and whether you clicked on an ad. Data collected by cookies can be combined to create a profile of your online activities

To check out the settings in a browser, use the 'Help' tab or look under 'Tools' for settings like 'Options' or 'Privacy.' From there, you may be able to delete cookies, or control when they can be placed. Some browsers allow add-on software tools to block, delete, or control cookies. And security software often includes options to make cookie control easier[1].
A recent study by the Wall Street Journal found over 4000 cookies and other types of tracking technology installed on a computer used to visit the top 50 websites for children and teens.
A 2011 study of websites that required registration found that a majority of the popular sites analyzed "directly leak sensitive and identifiable information to third-party aggregators." The problem they identified was widespread: "56% of the 120 popular sites in our study (75% if we include userids) directly leak sensitive and identifiable in formation to third-party aggregators.[2]"
What to do
Whether you are new to the Internet or a veteran, here are some common practices we should all be following[3].
Use Do Not Track
Do Not Track is a tool that allows you to express your preference not to be tracked across the web. Turning on Do Not Track through your web browser sends a signal to every website you visit that you don't want to be tracked. Companies then know your preference.

The Do Not Track system is completely voluntary, and there are no legal or technological requirements for its use, but many companies do honor it. At this writing, the following browsers all offer Do Not Track: Mozilla Firefox, Internet Explorer, Apple's Safari, Opera and Google Chrome.[4]
Know what your children are doing online
Require that your children "friend" you on any social networks they participate in so that you can see who they are interacting with and what information they are sharing.
Check the cache on your child's web browser to see what sites they are going to. Some parents are reluctant to do this, feeling that they are "spying" on their child. But is no different than checking out the playgrounds and shopping malls where your child likes to hang out in the physical world.
If you are a novice to online use, ask your child to show you what they do online and how to log on to online services. Better yet, take a class and learn to navigate the Internet yourself.
Get to know your children's online "friends," much as you try to get to know their other friends. Never permit a child to arrange a face-to-face meeting with another computer user without you attending at least the first meeting.
Children should not give out identifying information
Never give out home address, school name, or phone number to anyone online
Don't even reveal such data in private e-mail unless they know whom they are dealing with.
Do not send out personal or family photos without parents' permission.
Children to should use "screen names" that are different from their own in chat rooms.
Model the behavior you want from your children
The way parents use technology, and the amount of time spent on it, is closely observed by children. An old poster proclaimed: "Practice what you preach, or you end up preaching what you practice." Kids often pick up adults' habits and copy what they see without interpretation or decision, to start with. Parents who monitor their own decisions in this area, choosing when to access the web, determining how to speak about it when children can hear (those BIG ears!) – these parents are more in control of the 'curriculum' they are communicating to their kids indirectly that may support or contradict what else they may wish to say!
Resources
There are many free resources available to parents to them you protect your children online.
---
Family Discussion Starters
If someone you meet online wants to be your friend, and asks you questions about you, what should you do? Is this ever an okay thing? Should you respond? Or what should you say?
Are there family rules about who we give out information too online – like our address, school, clubs, sports, phone number, full name, birthday?
Sometimes when we are on the Internet, pop-ups pop up! And they sometimes ask for a decision or information. What do we do with anything that shows up on the screen that we didn't go to on purpose?
For older children: Friends at school, or your older brothers/sisters/family members, talk about sites like Facebook and other places to share information online. What would help us decide as a family if or at what age any members should take part in groups like Facebook? Are there other groups that you or other members of your family belong to? Have a discussion about what makes for a good group to belong to face-to-face, online…. and what makes for a good friendship face-to-face, online.
What values do we have as a family that helps us decide WHO to share WHAT information with, WHEN, WHERE, WHY, and HOW?
With older children: Consider visiting OnGuardOnLine.gov 's "just for kids" section together. After doing so, children might try some of the hands-on possibilities there, and share with parents (and parents can look separately at what they are, so they can discuss them with their children).