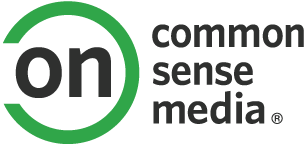 Common Sense Media says
Social site connects friends, requires privacy.
QUALITY
LEARNING
What parents need to know
Parents need to know that teens must be diligent about setting privacy controls on Facebook. Every time Facebook updates its features, users must check settings to confirm what information they're sharing and what they're keeping private. "Frictionless sharing" apps -- which allow users to share without having to take action -- bring additional privacy concerns. The Facebook Timeline shows every activity going back to a user's first post. It's like a permanent record, but the good news is that you can use it to delete posts you really don't want there anymore or change your privacy setting for the post to be viewable only by yourself. After you've made privacy updates, you can double-check your changes by clicking on "View As," which will show you what your timeline looks like to a specific friend or what it looks like to the public. You can also view the "Activity Log" to see a list of all your Facebook activity and to review or edit the privacy setting for each item.
Facebook's most recent round of changes includes new privacy shortcuts that appear on the upper right hand corner of the page. You can now remove personal information like your gender or birthday, and you can also block search engines from showing a direct link to your timeline. However, general searches may still turn up part of your profile if any of the information is marked as public in your account settings or you've posted comments on pages that aren't private. To completely remove previous posts from searches, you'll need to review your activity log to see the posts you've been tagged in, by yourself or by other people, and delete each one.


Positive messages


Violence & scariness


Sex


Language


Consumerism


Drinking, drugs & smoking


Privacy & Safety

What Kids Can Learn

Kids 13 and older can learn how to communicate with each other online, keep in touch with friends, and express themselves. Teens can also learn basic information about nonprofit organizations and businesses since many of them have pages. Another plus: Facebook can help teens understand social networking -- a skill that will put them in good stead for the future. Watch out, though. Fair warning: Teens might get sucked into a vortex of mundane messages.
Whats it about?
FACEBOOK is a popular social networking site. Users connect with people of their choosing, who they can then communicate with through the platform and who can then see various aspects of what they post. Users can also play games, watch videos, decorate their page, post and tag photos, share favorite product information, "like" their favorite celebrities and social causes, and more. There are options to set privacy settings, but they are difficult to find and tricky to set.
Is it any good?
Facebook offers registered users a fun way to keep in almost constant contact with friends, family, and acquaintances -- and every update adds another reason for heavy users to make Facebook an essential part of their lives. Privacy experts warn about the dangers of over-sharing and how it can compromise teens' safety and reputation, making strict privacy settings, restraint, and wise use of the "remove" button critical.
Facebook Timeline provides a complete list of photos you've posted, posts you've made, and other activity throughout your entire history on Facebook (or longer if you go back to fill in your pre-Facebook years with photos). Having this much information readily available for viewing may appeal to some users, but others will want to use their privacy settings carefully to remove some content from view.
Fortunately, more recent updates include additional privacy options. For example, you can opt to approve photo and other tags before they're posted to your timeline and control who sees past posts if you adjust your privacy settings accordingly. You can also opt to hide types of activity -- such as people you friend -- and remove photos from your timeline. However, making your profile less public may require you to adjust several default settings.
The site's "frictionless sharing" apps bring another set of privacy concerns. It's important to note that users aren't required to use these types of apps, but if they choose to, they're agreeing to give up some aspects of their privacy -- not just to their friends, subscribers, or the public, but also to advertisers.
Facebook continually goes through changes regarding what is and isn't viewable. The site can be a great way to keep in touch -- just as long as teens understand what information they're giving up, make good decisions about what to post, and use privacy settings to reduce the likelihood of sharing too much with too many.
Explore, discuss, enjoy
Families can talk about how to responsibly use social networking sites -- and how to react if someone (even a good friend) posts something inappropriate on your Facebook timeline. (Parents should get up to speed on Facebook so they have a sense of what kids are doing on it.)
Discuss privacy settings. Because Facebook makes frequent changes, it's a good idea to sit down with your teen for periodic profile reviews. Pay close attention to the privacy settings and what posts, photos, and personal information are visible and to whom.

This rating and review provided by Common Sense Media.
For more information, please visit www.commonsense.org