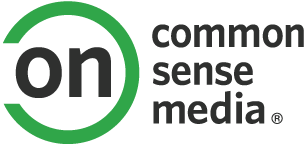 Common Sense Media says
Gives blogging a shot in the arm with mixed-media postings.
QUALITY
LEARNING
What parents need to know
Parents need to know that this online hangout is hip and creative but too raunchy for tykes. Privacy can be guarded, but only through an awkward workaround given that the first profile a member creates is public and viewable by anyone on the Internet. Members desiring full privacy must create a second profile, which they can restrict to friends. (By contrast, a Facebook or MySpace profile can be locked by simply checking off a box.)

Positive messages


Violence & scariness


Sex


Language


Consumerism


Drinking, drugs & smoking


Privacy & Safety

What Kids Can Learn

Kids can learn to express themselves and explore interests as part of a blogging community. Kids who prefer visual expression will enjoy creating posts supported by Tumblr's emphasis on less text and more media. With customization options, new bloggers can design a cool publishing space. But Tumblr provides only the barest of instructions and tools. Watch out: Without guidance, kids could get lost in a seemingly endless photo album.
Whats it about?
Users create short blogs, or "tumblelogs," in the context of a social network. Tumblr is unique because of the wide variety of content users can post from their cell phones. Not only can they text and post photos, they can also offer up quotes, links, music, voice messages, and videos. It all shows up on a member's page along with a stream of posts from people they're following.
Is it any good?
Though some might pick Tumblr over Facebook or MySpace, it doesn't really compete in that space. It's more of a cross between a blog and Twitter. Think of it as a superblog, a streaming scrapbook of text, photos, videos and audio clips. The lack of a commenting feature, the oldest blog tool in the world, is rather annoying. But the look is sleek and the features Tumblr does have are often inspired; take Radar, a site search tool that visually displays results as a collage of text and photo snippets. Tumblr promises good, naughty fun the under-30 crowd, but parents should think twice about letting minors join.
Explore, discuss, enjoy
Families can discuss the wisdom of older teens joining a site like Tumblr, which seems to have been created largely by and for twenty-somethings. The content is by turns refreshing, juvenile, inscrutable, and sexually provocative, with female members matching the guys innuendo for innuendo. Note: Tumblr promotes heavy mobile posting so parents who still pay cell phone bills might need to monitor usage.
This rating and review provided by Common Sense Media.
For more information, please visit www.commonsense.org