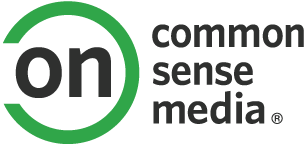 Common Sense Media says
Pre-FB social network has evolved; iffy content prevails.
QUALITY
LEARNING
What parents need to know
Parents need to know that Friendster is a social network with plenty of iffy content: Teens on the site may encounter inappropriate language as well as sexual and violent content. Kids must be at least 16 years old to have an account, and they enter an email address, password, birthday, gender, country of residence, and first and last name when registering. However, it's possible to prevent your last name from appearing on your profile. You can also opt to create a shortcut URL that leads directly to your profile page.

Positive messages


Violence & scariness


Sex


Language


Consumerism


Drinking, drugs & smoking


Privacy & Safety

What Kids Can Learn

Whats it about?
Is it any good?
When FRIENDSTER first launched several years ago, it offered a pre-Facebook array of ways to connect with others. In addition to creating a profile with photos and basic information, after you approved a friend request, your pals could post testimonials about you. The site now features games, which are offered as apps you add to your profile. Users can also join groups based on topics like travel and TV. Another new addition: Two types of virtual currency -- chips, which Friendster calls "play money," and coins, which let you buy virtual flowers and other things to send friends and can be purchased via mobile phone or PayPal.
Friendster now offers more interactive elements; there are certainly more ways to connect and more to do on the site than in its original incantation. However, there's a reason you have to say you're 16 to register -- much of the content (bad language, profiles glamorizing drugs) is not for younger kids. Encourage teens who register to customize the account settings to restrict who can email them or post comments on their profile.
Online interaction: During the registration process, you can log in to your email account via the site to invite friends from your address book to friend you, or you can enter email addresses manually. You can also post and send messages to other users through the site. The account settings let you limit whether just friends or all users can contact you.
Explore, discuss, enjoy
Families can talk about privacy. How can you protect your privacy when you're using a social networking site? What kinds of things shouldn't you post in status updates?
Why would leaving your last name off your profile be a good idea? Are there any other things about yourself -- like your age, or the city you live in -- that you shouldn't post on your profile?
This site encourages you to link your profile to your friends -- but you can also meet random people you don't know at all through the site. How do you know if it's a good or bad idea to accept a request from a stranger? Are there any things you should never say to someone you've never met in person?
This rating and review provided by Common Sense Media.
For more information, please visit www.commonsense.org