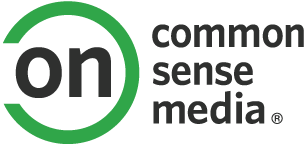 Price: Free
Common Sense Media says
Powerful social tool, but use privacy, location settings.
QUALITY
LEARNING
What parents need to know
Parents need to know that this is the official Twitter app for mobile devices. The app lets you do virtually everything you can in the browser version of Twitter, including posting 140-character updates (known as "tweets"), viewing friends' feeds, sending private messages, searching, uploading photos, and following links. The app can post the user's location (street name and city) with each Tweet, but users must opt in to this feature. Parents can talk to teens about choosing privacy settings that keep their Tweets within a known group of friends, and other ways to protect their privacy and safety online.

Ease of use


Violence & scariness


Sex


Language


Consumerism


Drinking, drugs & smoking


Privacy & Safety

What Kids Can Learn

Kids can learn about a range of subjects and skills, depending on how they use Twitter. By posting 140-character tweets and viewing others' tweets, teens (Twitter is for 13 and up) can potentially gain a greater understanding of technology, politics, culture, and other topics. Often, news breaks on Twitter, so it's great for current events. The downside? Twitter is not always used positively, so iffy messages, bullying, misinformation, and more can crop into a teen's world, depending on who they follow. Used appropriately, Twitter can help teens navigate social networking while learning about the world.
Whats it about?
Is it any good?
Given the "on the go" nature of Twitter (and the popularity of third-party mobile Twitter apps like TweetDeck), it makes sense for Twitter itself to come out with an official app for mobile devices. The interface -- which utilizes stacked windows to display information -- is elegant for the most part, although having to pinch and drag to open user profiles and retweet/reply can be awkward since it's easy to click on an active link by mistake. A feature to push new tweets to the top of the list would also have been nice (instead, users have to refresh the list manually). Also, we wish there was a direct way to access privacy settings within the app instead of having to go through the browser. But the app does far more right than it does wrong, and as a free download the price is certainly right.
This rating and review provided by Common Sense Media.
For more information, please visit www.commonsense.org