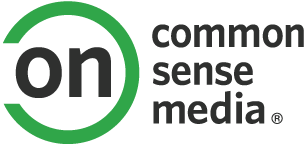 Common Sense Media says
Lose your self-esteem or pump up your ego.
QUALITY
LEARNING
What parents need to know
Parents need to know that this site is famous among teenagers; lots of teens use it and sites similar to it. Young kids should steer clear. There's no guarantee anyone is really who they say they are.

Positive messages


Violence & scariness


Sex


Language


Consumerism


Drinking, drugs & smoking


Privacy & Safety

What Kids Can Learn

Whats it about?
Teens who look or are 18 and over can upload their photos to this site and then ask the world at large to rate them on a 1-10 point "Am I hot or not?" scale. Then users can log back in later to see their scores and get either an ego boost or a body slam. All your friends and enemies can see your ratings. People looking to meet other lonely hearts can also search for pictures by location or keyword. So if one wants straight 18-year-old boys in Denver who like ska, they can be found. Click "yes" to send an "I'd like to meet you" request and see if the other party is interested. There's also a chat feature and a "multiplaya" element called the Café, which you can "play" with friends or strangers. You'll see screen names of other participants and observe how they rated each picture.
Is it any good?
Kids should stay away from this site. There are plenty of raunchy comments about photos, and of course setting up meetings is extremely dangerous because there's no guarantee that people are who they say they are. The site does try to cull out porn as well as photos of celebrities and photos of people with guns and other similar props. Each submission goes through a panel of volunteer moderators who try to keep the site true to its mission.
Explore, discuss, enjoy
Families can talk about the ethics (or lack thereof) involved when using a site like this. What do you think about people who slam others just because they think they're unattractive? Is it okay to criticize someone so harshly just based on looks?
This rating and review provided by Common Sense Media.
For more information, please visit www.commonsense.org