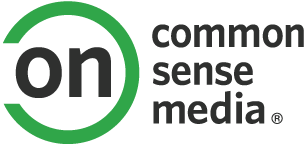 Common Sense Media says
Location-based social network too risky for younger teens.
QUALITY
LEARNING
What parents need to know
Parents need to know that Foursquare is a location-based social network that encourages members to meet in person. Granted, the service warns users to friend carefully and does provide pretty good privacy, including the option to post anonymously. But a big part of this new breed of social networking is sharing where you are and inviting other members to drop by. With photos of attractive young members featured on the Web site and tie-ins to Facebook and Twitter, it will be all too tempting for some kids to attempt making new real-life friends with Foursquare. And with no age limits or predator filters, that could be a dangerous thing to do.

Positive messages


Violence & scariness


Sex


Language


Consumerism


Drinking, drugs & smoking


Privacy & Safety

What Kids Can Learn

Whats it about?
Is it any good?
Foursquare shows promise as a way for people on the go to socialize. Users set up a member profile on the Foursquare Web site. The text-based mobile page for laptop users is ugly and limited in functionality, but the iPhone app is easy to use. (Android, Blackberry, and Palm Pre apps are available too.) The Foursquare database offers plenty of locations ranging from bars and restaurants to hardware stores and libraries to famous landmarks such as the Statue of Liberty. A map, Yelp reviews, a commenting capability, and auto notifications round out the best features. Each check-in at a location earns points, which for now translate into menu discounts and the like. We have just one request: deep-six the badges with rude names. Just what does it take to earn a Douchebag award, anyway?
Online interaction: Anything goes and there are no moderators. Users tell friends where they are by checking in -- tapping in a location on phone or laptop -- when they arrive. Notified friends can then send an email, call, or just show up for an in-person connection. Users also can check tweets near a specific location to see who's out and about. The tweets that popped up near a bar in our neighborhood were full of kid-inappropriate content.
Explore, discuss, enjoy
Location-based social networks take the reach of cell phones into kids' lives yet another step farther. If you're still struggling to set limits on cell phone use, read our usage tips.
If they're careful, kids can use a location-based social network like Foursquare safely. Discuss the importance of never agreeing to meet a stranger from the Internet and limiting friends to real-life pals. We have more social networking advice here.
This rating and review provided by Common Sense Media.
For more information, please visit www.commonsense.org